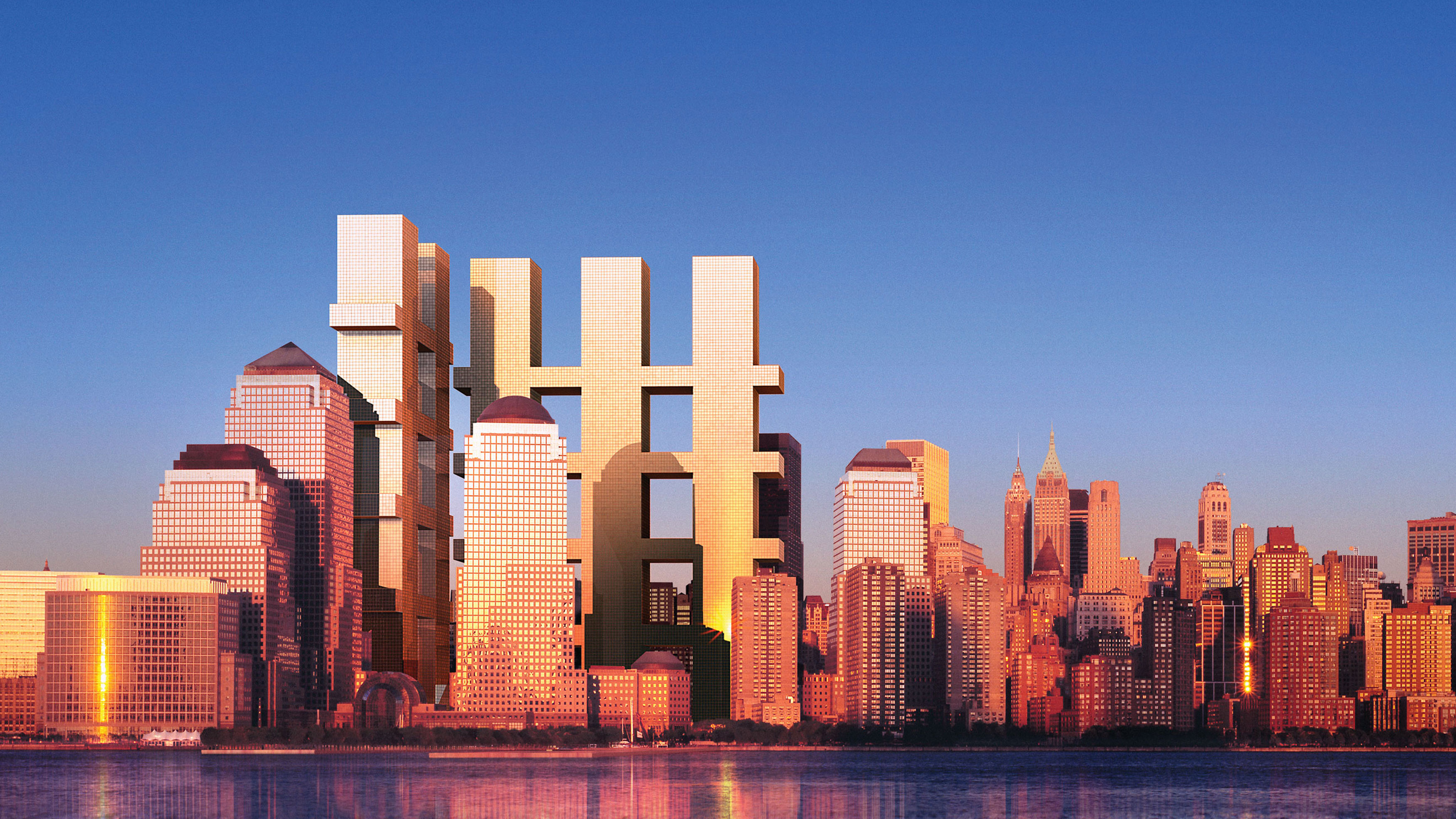 MEMORIAL SQUARE WORLD TRADE CENTER

Location: New York, New York
Year: 2002
In the tradition of Rockefeller Center and Union Square, Peter Eisenman, Charles Gwathmey, Steven Holl, and Richard Meier proposed a great public space for New York City at the World Trade Center site. Called Memorial Square, this space is both contained and extended, symbolizing its connections to the community, the city, and the world.

The ideas of presence and absence, containment and extension, are conveyed across every element of the design proposal. The site is extended into the Surrounding streets through a plan that contains a series of "fingers," reminders that the magnitude of what happened here was felt far beyond the immediate site. At the same time, the fingers facilitate pedestrian connections between Memorial Square, the Hudson River, the proposed Transit Center, and Lower Manhattan.

The granite-paved fingers orient pedestrians and enable them to enter the site above and below grade. Pedestrians from the north pass through a ceremonial gateway into Memorial Square and can then enter the Transit Center or take a stairway down to the retail concourse under the square, which also leads to commuter and subway trains.

The most visible sign of the site's renewal is the proposed hybrid buildings, which rise 1,111 feet to restore the New York skyline with geometric clarity and an image of dignity and calm. Composed of five vertical sections and interconnecting horizontal bars, each three floors deep, the two mixed-use buildings represent a new typology in skyscraper design. At grade, their forms become ceremonial gateways into the site. In their abstraction of solids and voids, the buildings seem like screens, suggesting both presence and absence, and inspiring reflection and imagination. Their cantilevered ends extend outward, like the fingers of the ground plan, reaching toward the City and each other. Nearly touching at the northeast corner of the site, they resemble the interlaced fingers of protective hands.