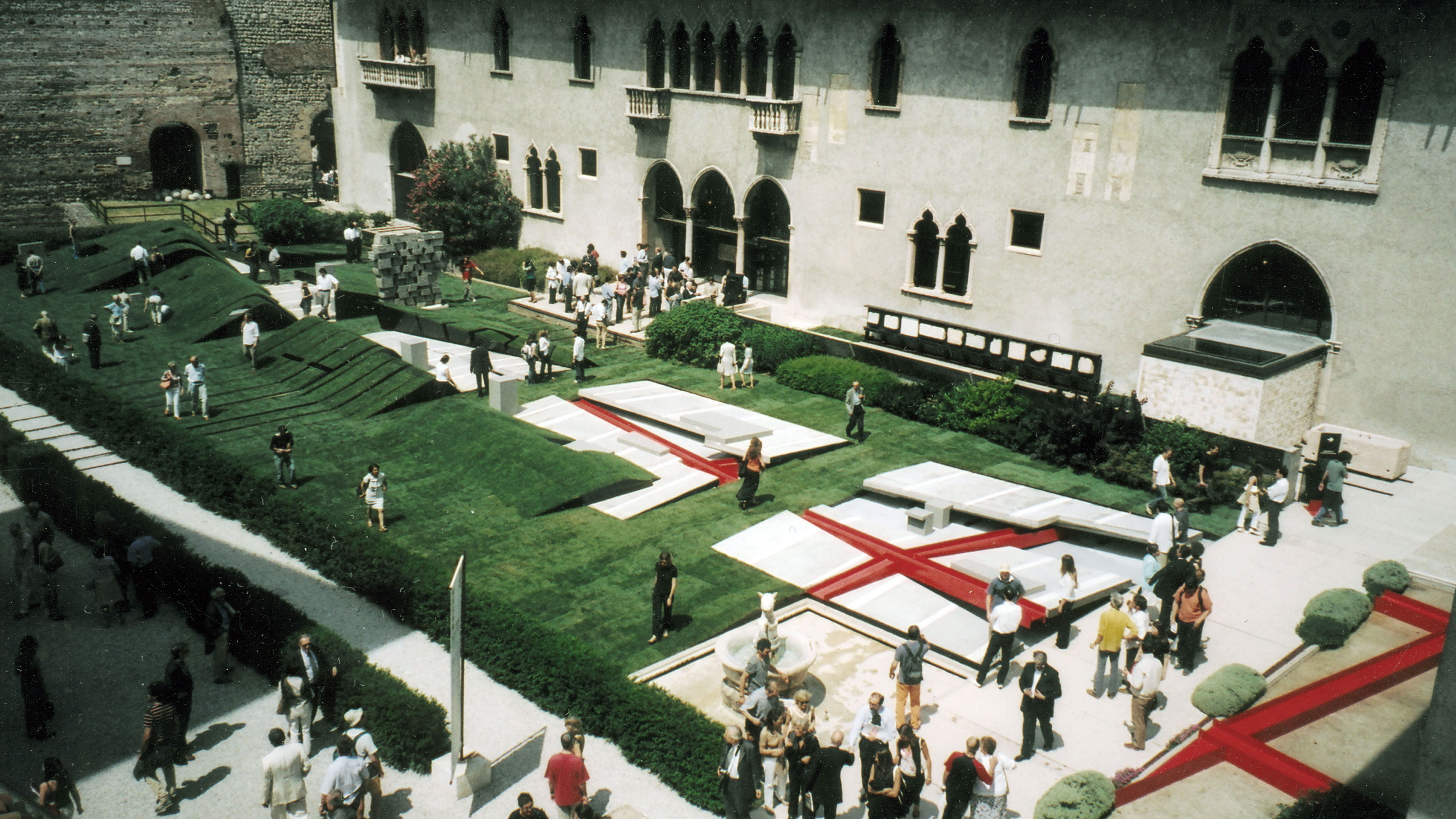 IL GIARDINO DEI PASSI PERDUTI

Location: Verona, Italy
Year: 2004-2005
When considering ways to have a dialogue with the work of Carlo Scarpa at Castelvecchio, we chose to demonstrate that the struggle over seemingly disparate paths also represents a search for an internal disciplinary logic for architecture. This reflection would be an amalgam of projects and their critical reflection, an excessive "hypertext," as it were, combining text and objects beyond the limits of their former textuality. It would attempt to reinvent the project as a metacritical one, an idea that is more problematic, but also more realizable, because it must address the fragmentary and the poetic aspect of Scarpa's work.

The exhibition itself is a project located as a didactic work in the garden and as a fragmentary work in the galleries. Scarpa placed striated concrete floors in the five interior exhibition rooms. These five squares are replaced in the garden as five "excavated" pads, located on an axis parallel to the internal sequence of rooms. A second, Eisenman axis move diagonally across the garden, intersecting with and crossing over Scarpa's pads. It keys off the rotated room at the end of Scarpa's sequence of spaces, suggesting that the skewed axis preexisted. The concrete pads are revealed as one moves from Scarpa's corner bridge toward the museum entry. The pads crack open to reveal an amalgam of Eisenman project – Cannaregio, IBA Social Housing, the Wexner Center for the Arts, the Musée di Quai Branly, and The City of Culture of Galicia – which erupt out of the ground with a Proustian quality of "time regained."

Inside, the fragmentary nature of the project pieces confronts Scarpa and his thematic. These fragments of the "excavated" grid of Berlin and the Cartesian grid of Santiago, painted red, appear as a series of poetic residues in the interstices between Scarpa's floors and the walks of the castle. Here, as in the garden, time becomes part of network of crossing paths to a past and future place. The work is no longer a museum exhibition (an exhibition in a museum) but rather a transformation of the nature of the museum itself.