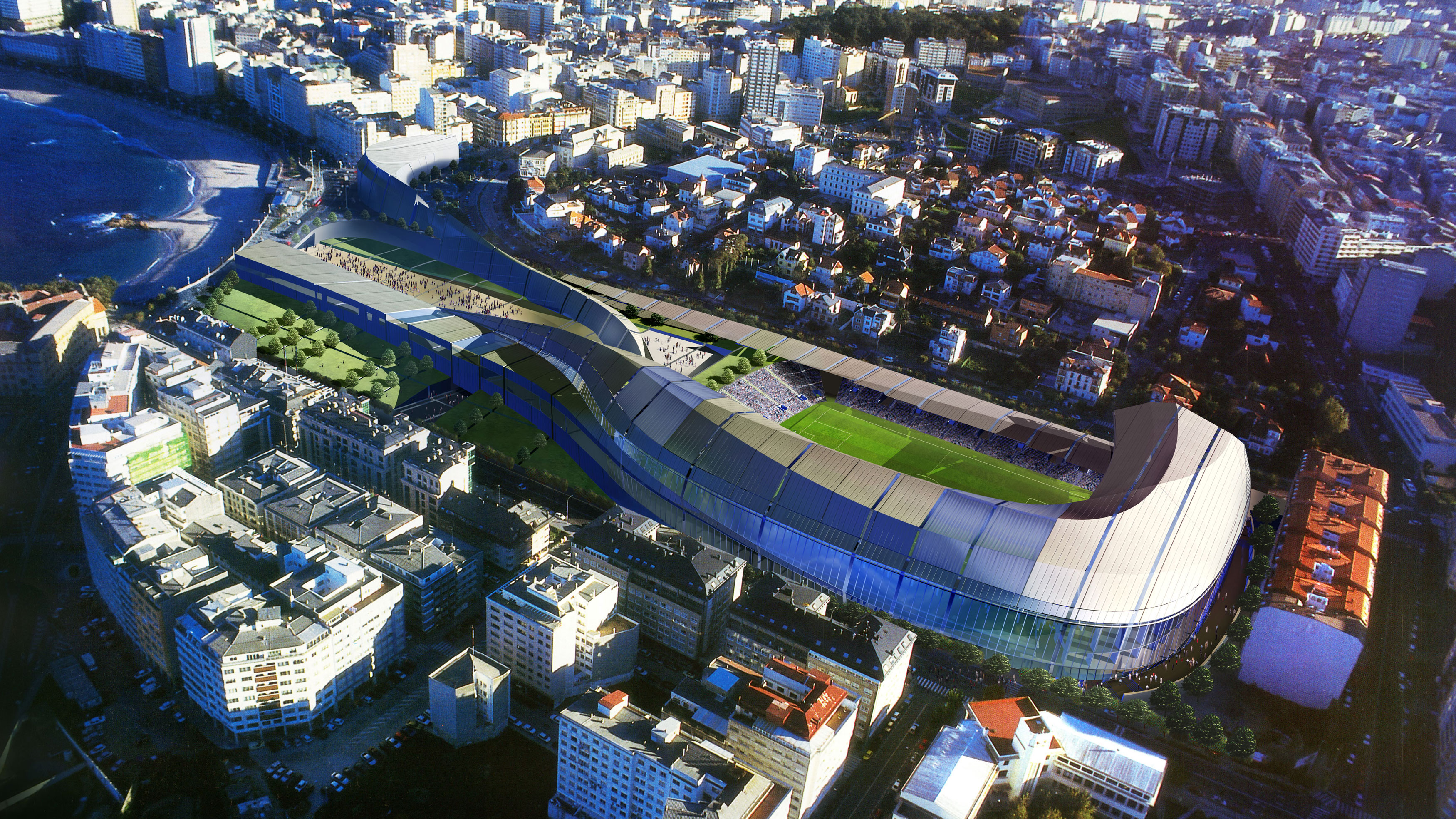 DEPORTIVO LA CORUÑA

Location: La Coruna, Spain
Year: 2001

The project for Deportivo opens two possibilities that could serve as a model not only for a world-class soccer stadium but also for forward looking urban development. Deportivo is one of the top ten clubs in Europe, but its stadium no longer befits the high-profile team. It is not the size of the stadium or the number of seats that is important, but rather its design and its accommodations for generating income: suites, club lounges, points of sale.

Beyond the stadium-specific considerations are several important possibilities, including the opportunity to integrate the stadium with a commercial and civic development project that could add over 2 million square feet of hotel, offices, shopping, and residential units to the downtown mix. Our urban strategy is to use the existing fabric and, with careful additions, make changes that see both the new and the existing in a new light.

As an object in the city, a stadium tends to fracture the texture around it. The challenge is to make a stadium that is both a civic icon and part of a new city fabric. Our proposal for Deportivo attempts to create a new image of the stadium that takes advantage of the natural beauty of the forms of the nearby harbor. Integrating these with a flowing organic landscape of forms, the project weaves a continuity of stadium, hotel, and commercial development into a vital new urban fabric.